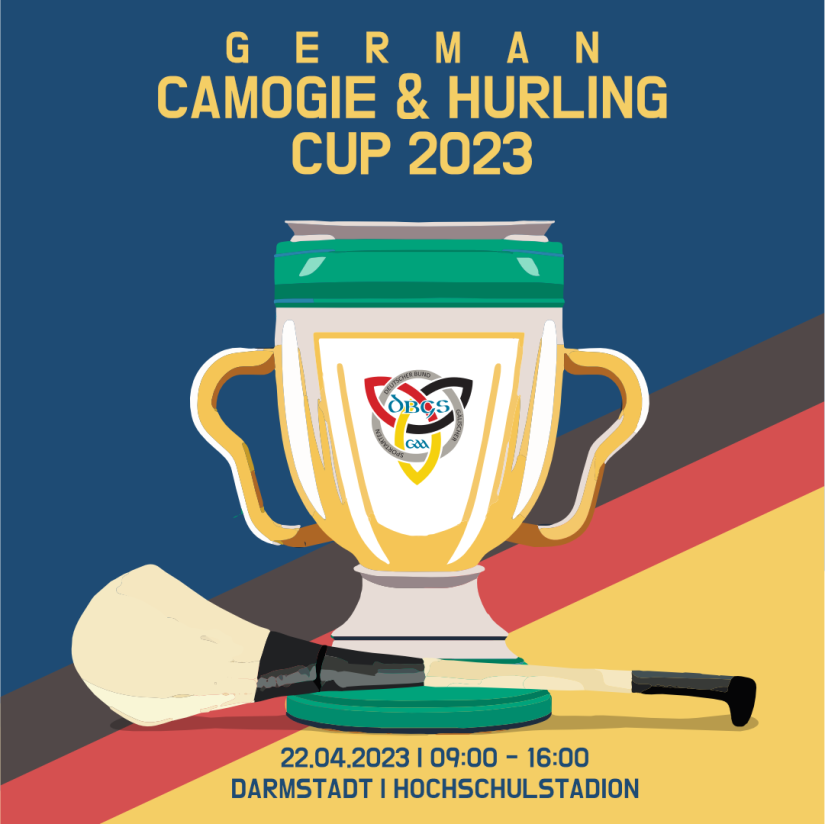 Darmstadt GAA is proud to announce that we will be hosting the prestigious German Camogie and Hurling Cup 2023. The tournament will take place at the Hochschulstadion Darmstadt on Saturday, April 22nd, starting at 9 am. This highly anticipated event will bring together the top camogie and hurling teams from across Germany, showcasing their incredible skill and passion for these traditional Irish sports.
Teams from Stuttgart, Munich, Hamburg, Cologne, Berlin, Augsburg, and, of course, our very own Darmstadt GAA club, will gather in Darmstadt to compete for the coveted German Camogie and Hurling Cup titles. We are honored to welcome these talented athletes and look forward to an exciting day of high-quality sportsmanship and fierce competition.
We invite you to join us at the Hochschulstadion Darmstadt on April 22nd for a day of unforgettable sporting action. Let's celebrate the growth of camogie and hurling in Germany and create lasting memories as we cheer on our favorite teams.
13.04.2023
Starting with the new winter semester, new training times apply to our trainings. Hurling practice will continue to be Mondays at 6:30 p.m. to 8:00 p.m. on the artificial turf field at the University Sports Center. Additionally, there is another practice on Fridays starting at 8pm on the same field. There will be no Gaelic Football training during the winter term.
Students of the TU Darmstadt can register for free here. External students have to book a guest card at the Unisport in order to participate. If you have any questions, we will be happy to help you out. We are looking forward to seeing you at our trainings!
26.10.2022